SQUD
Designer lighting Replica Bernard Albin Gras N304 Wall Lamp
More inquiry or wholesale business ,pls contact us : cs@udesignhome.com Grolia
Designer lighting Replica Bernard Albin Gras N304 Wall Lamp
Item No.:6089L
Material:Metal
Color:Black/Red/Yellow/Blue/Chrome
Lamp Holder:E14/40W
Product Dimension:H17.5*D14
Package Dimension:36*28*23
G.W:1.8KG
N.W:1.5KG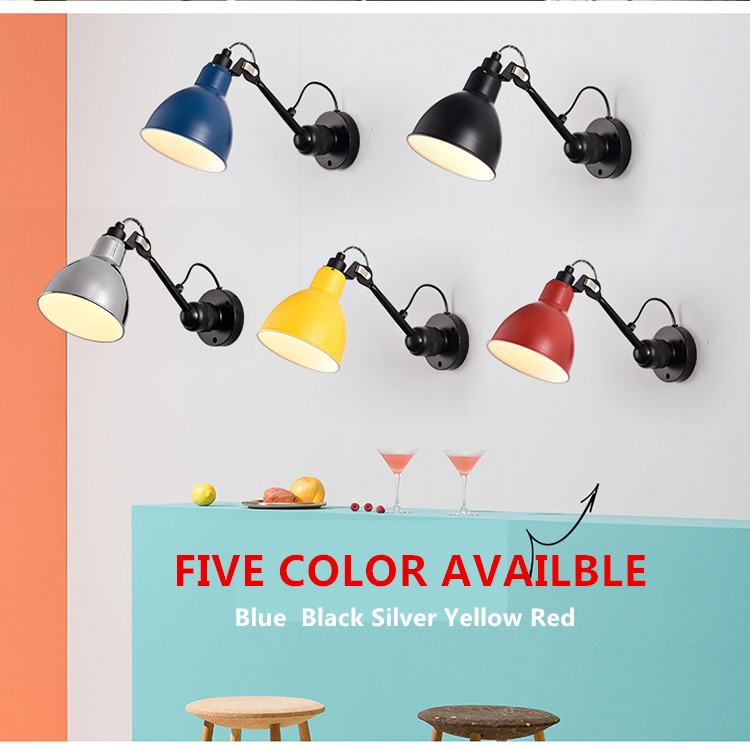 Bernard Albin Gras
Son of a draftsman and a homemaker, Bernard-Albin Gras was born in Saint-Raphaël, France, in 1886. He would become an engineer and tireless inventor who registered dozens of patents, including one for Lampe Gras (1921). A product of Gras' passion to improve working conditions for hundreds of laborers in ordinary machine shops, research laboratories and design studios in the 1920s, this lighting solution is capable of meeting the needs of many different users. The architect Le Corbusier seized upon the design, which satisfied the demands of his ideology about the perfect object-tool: a form reduced to its pure function, free of superfluous ornament. Corbu furnished his design offices and architectural projects with Lampes Gras, and other early adopters included Eileen Gray, Man Ray and Robert Mallet-Stevens. The cast steel frames are made without screws or welded joints; all parts contribute to utmost effectiveness of the whole. Bulb (not included): LED, CFL or incandescent; E14 base; 40W max. Made in China.
Tags: bernard albin gras lamp, bernard albin gras lamp manufacturers, reproduction lighting, reproduction lamp fixture, bernard albin gras lamp quotation
If you want to know more products, we have: cheap grasshopper table lamp, Cheap replica designer pendant lamp, wholesale replica designer lamp
By
George Smith
Thursday, 05 November 2020
The lamp arrived quick and the quality is awesome ! Very good quality .
By
Lauren Adamucci
Monday, 02 September 2019
I really love the look of these! My apartment is lacking in overhead lighting, and I was feeling frustrated with using floor lamps to light the room, but limited because an apartment rental doesn't allow for a hardwired installation of more lighting. They were easy to hang. The clear cord blends pretty well with the wall and doesn't look sloppy, though I wish these came with cord clips to keep them in place. All in all, a good buy and I definitely plan on buying more to replace the rest of my floor lamps.
By
OKCbudget
Monday, 02 September 2019
I did not hard wire these lights. I specifically bought them because they could be used without hardwiring--I wanted the ability to change my mind as to location with minimal effort (i.e., filler and paint). I use these are reading lamps to flank my bed and they are wonderful. I bought Edison bulbs to go with them, but I imagine standard LEDs wouldn't look bad either--though the spiral set lights would look a bit more obvious, but I suppose it ultimately depends on your use and purpose for them. I installed them myself in about 10 minutes (for two) with little effort (i.e, measuring tape, pencil, level, drill). Look great. Work great. Good price.
By
Bernhard Pikl
Tuesday, 05 March 2019
Super quality ,the lamp is nearly like the original . I Love it
By
George Shrone
Monday, 03 December 2018
product is very good ,very love the design.
By
Cedric Jouvin
Wednesday, 12 September 2018
Very fast delivery ,super quality .5 star