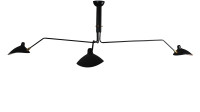 Designer lighting Serge mouille Ceiling light reproduction lighting
$315.00
it takes 1 week to Canada ,package is very well.
Really like the original design .Package is very good .
Quick delivery ,it takes 1 week to USA . Service are very nice. Product good .
buy second time ,very fast delivery ,quality is very good

Your cart is currently empty.