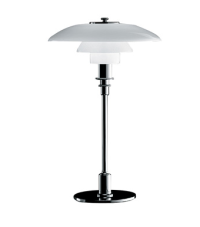 Denmark design Replica Poul Henningsen PH 3/2 table lamp
$148.00
The PH lamp is 99% close to original design. The seller is very patient ,package is very good . Really nice lamp .
This PH table lamp is very close to original design . The products come from China and it takes 1 week delivery to Denmark
5 star quality .Really like the lamp.
package is very well . Fast delivery
Great lamps and super shipping. very well protected. thank you!
Elegant design .quality is very good
seller is very nice, the lamp looks beautiful
Beautiful lamp, seems very well-made, and arrived incredibly quickly! Great communication from the seller, as well. Thanks!
Very fast delivery , pack very well .
Very satisfied with the product and service. only 7 days to receive the product ,amazing

Your cart is currently empty.